Marie Claire's laser clarity and compassion created a safe and sacred container for me to release years and lifetimes of old and stuck energy and choose a path of vitality and wholeness. With grace and compassion MC channeled my guides' instructions encouraging me to create my own field of safety and support each day staying in constant contact with my sacred heart light center.
I forgave, I wept, I let go – I called back all power I gave away and I returned all power that belonged to others. It was so Immensely Healing and Liberating.
Having worked with many energy healers and shamans over the years – I will say that I am so grateful for Marie-Claire. She came into my life in perfect divine timing to assist me to significantly move forward on my soul's evolutionary path.
 I highly recommend you experience Marie Claire's powerful soul healing and transformational gifts for yourself.
I have been seeing Marie-Claire over the last few years. What I have found extremely useful is the way in which she has adapted her work to suit the needs of my emotional and physical requirements every time. I have faced a spectrum of very big changes in my life for which I needed guidance, mentoring, and healing – recovering from bowel cancer, starting a new job, dealing with past childhood history – Marie-Claire has been able to help me understand, heal and integrate and she empowered me to deal with these.
With her help I have been able to deal with my thoughts and emotions in a way which has really surprised me. I always feel uplifted after seeing her – yes, very emotional at times but with such relief and a strong sense of calm.
I would highly recommend Marie-Claire to anyone who needs help – she is a warm and kind human being and allows you to unlock that inner strength we all have but cannot always find ourselves.
I always feel a great sense of peace after a session with Marie-Claire. Her encouragement and empathy have helped me to move forward with greater awareness in several areas of my life.
I first went to Marie-Claire for healing at a time in my life when I could see no way forward. The sessions with her were incredible, helping me to find peace and tranquility within a very dark life situation.
All these years later I am able to recall the visualisations she led me through, the stillness and the illumination, all of which helped me more than I can say.
I cannot recommend her highly enough for her wisdom, her compassion and her empathy
Marie-Claire told me that I would be helping people make a living from doing what they love. Hmmm, I thought – I don't even know how to do that for myself! Well, fast-forward a bit and here I am – a business coach for heart-centred entrepreneurs!
The direction that she gave me allowed me to take risky steps with confidence, knowing I was heading in the right direction.
Without this I might have floundered around for a while longer, instead of getting grounded with the business skills, which I now LOVE teaching. Marie-Claire obviously puts a lot of care and energy into her readings, is very focussed on you and gives you the bits you need to hear right now so that it's not too overwhelming and never vague. She is a wonderfully magical soul with enough twinkle in her eyes to put you at ease when experiencing the strength of her powerful gift.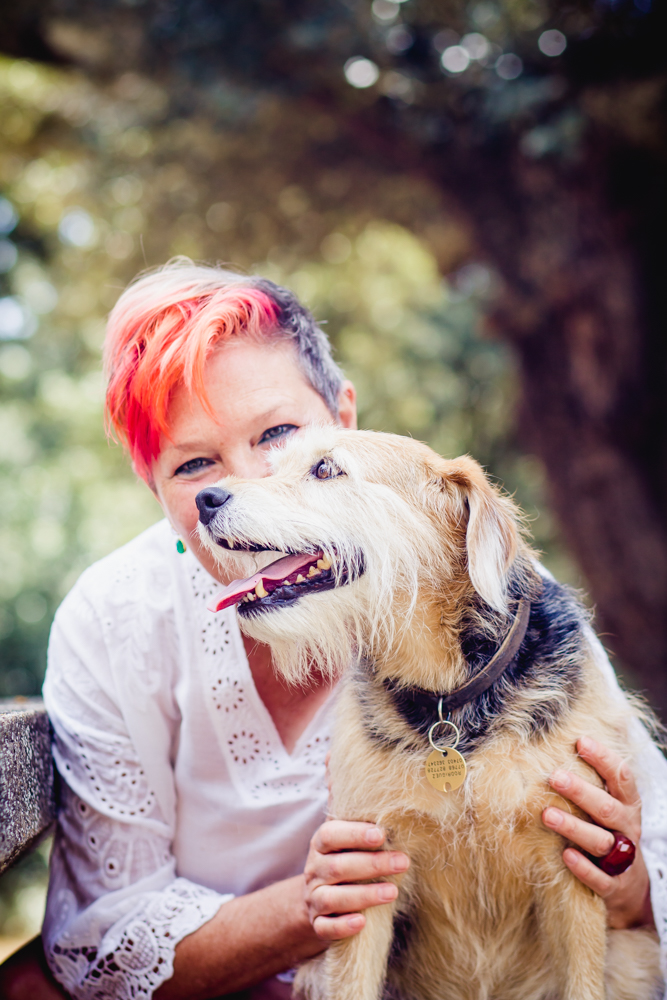 Marie-Claire has the ability to see into one's body, heart, and soul to unlock true potential. With her expert guidance, I have found clarity, direction, and inspiration for stepping into a bigger version of my work.
Not only did she help me energetically with clearing limiting beliefs and past patterns, but she gave me a clear window into my future. And her intuitive insights and practical suggestions helped me prioritize my time and energy for evolving my business. Plus she made me laugh at times!
She is a magical blend of mentor, spiritual teacher, and energy healer. I highly recommend Marie-Claire to anyone seeking to discover their true self while finding the joy in the adventure.